Slide
Become a Certified
Recruitment Professional
Head towards growth-filled career journey as a recruiting specialists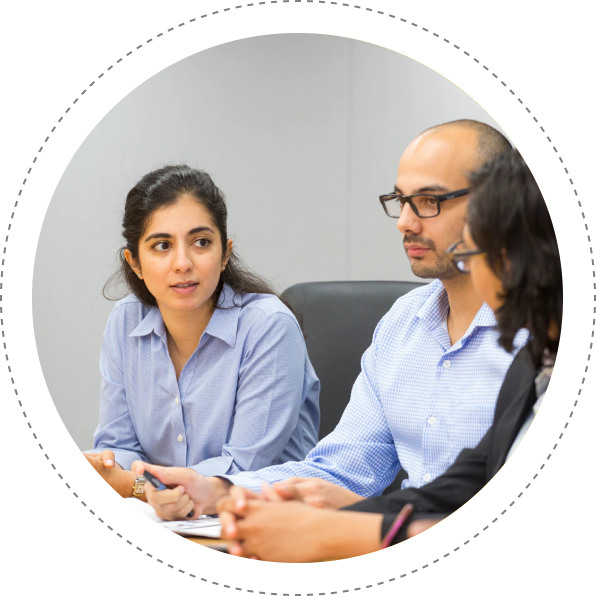 2
Months Instructor-led Training

100%
Placement
Assistance

2
months Internship Opportunity

Modules
On Personality
Development

24/7
Access To Course
In LMS Portal
About The Course

Passionate about communicating with people? If yes, recruitment can be an exciting profession for you! Connect someone with their dream job! Communicate with candidates, match them with the right job roles and impact their lives. The Certified Recruitment Professional (CRP) course is designed for individuals who are seeking to enhance their skills and knowledge in the field of recruitment. This program provides participants with a comprehensive understanding of the recruitment process, from attracting and sourcing candidates to onboarding and retaining employees.
Course Modules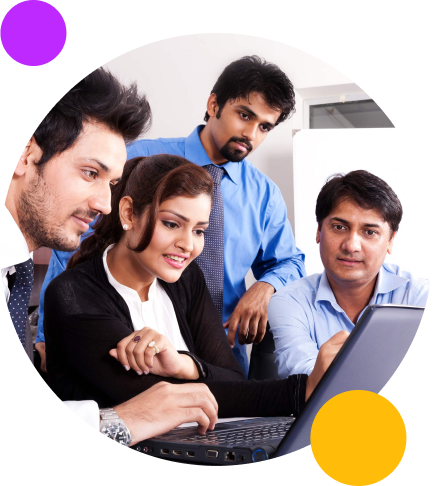 Introduction to Certified Recruitment
Professional (Basic Level)

Duration: 2 Months
Knowing Each Other
Insights On Recruitment Industry:
HR & Recruitment
Induction And Onboarding; Understanding Recruitment Roles
Of Recruiter
Training & Development In HR
Negotiation And Decision Making
Interview Management & Process
Performance Management System Talent Now
Recruiter Performance Analytics
Employer Branding Techniques
Headhunting & Referencing
Understanding Job Description –
Pre-screen Resumes
Learn Job Portals (Naukri, Monster,
LinkedIn)
Profile Searching Techniques
HR Compliance
Attendance Management
Recruitment & Retention
Recruitment Case Studies
Advance Program on Certified
Recruitment Professional

Duration: 3 Months
Designing A Fully Functional Hiring Process In IT
Screening Tools & Interview; Offer & Hire
HR And IT Department Cooperation
Inbound & Social Sourcing
Sourcing Software Developers
Understanding IT Terminology
Transition From Non-tech Recruitment To IT Recruitment
The Most Common IT Roles
IT Fundamentals For Recruiters
Computer Programming – Levels Of Computer Programming Languages
Types Of Software Development
Software Stacks
Frontend & Backend Development
Web Design
Working With Data
Types Of Interviews – Non- technical Part Of The Interview & Technical Interview
Boolean String Domain Research
Market Mapping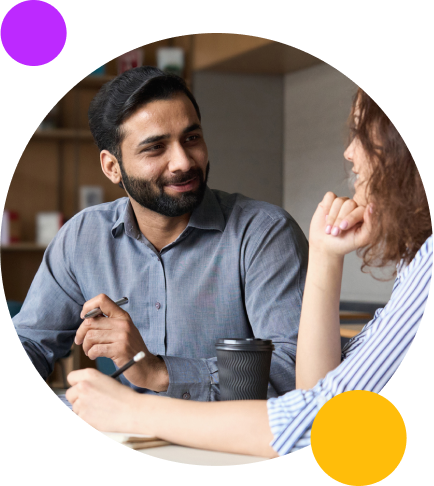 The JobsAcademy Advantage


Customized, In-demand Courses -
Our courses are designed and customized as per industry demands. Our courses ensure that learners equip in-demand skills and become job ready.

Deep-Rooted Corporate Network
Our unparalleled corporate network gives students the opportunity to get internships and placements at pan India level.

Lifetime Access to LMS And Dedicated Help -
We facilitate continuous learning, and all our courses come with lifetime access to the Learning Management System (LMS) and a 9 am- 7 pm student helpdesk.

Get Self-study Materials + Live Sessions
Our courses are equipped with live sessions from industry experts, practical training from expert trainers and self-learning materials to ensure student satisfaction.

Lifetime Career & 100% Placement Assistance
Every enrolled student is offered lifelong career & placement assistance as well as access to online study materials.
Our Learning Methodology


Pre-recorded videos
for enhanced learning experience

LMS portal
at your convenience with exclusive learning
materials

Live interactive sessions
with industry experts and faculties

Industry oriented
self learning course modules

Join discussion forums
learn from like-minded peers, faculties and industry experts

Assured career guidance
and placement assistance during & after course
Testimonials

Barun Das
"I would like to thank the academy for being there at every step and providing all the necessary information from the basics of the course till placements. Very cooperative and supportive faculty members. I highly recommend the program to all looking for career enhance- ment."
Anandhu Anandh
"JobsAcademy has surely paved my path to career success. I have secured placement at a reputable organization with a satisfactory salary package. Very grateful to JobsAcademy faculties who can supported me throughout the course."
Bablu Bhagat
"I am glad to be a part of JobsAcademy that feels like a family. The faculty members are very supportive and helpful. I am proud to be a part of their programme. I remain grateful for their support.

Lvanya A
"I am thankful to JobsAcademy for their guidance and support in my career growth. This has been beneficial in my professional career path.I would highly recommend JobsAcademy to everyone looking forward to professional career growth"
Akash
"JobsAcademy provided me with solid guidance and support in attaining professional growth. The faculty members have been super supportive in making my career. I recommend the program to every- one willing to pursue career growth."
Slide
Become a certified recruiting
professional today