Slide
Unlock Your Career Potential

Turn Your Passion into a Successful Career with In-Demand Courses
About Us

Specialized Courses Online & Offline
JobsAcademy is the career courses wing of 2COMS Group. JobsAcademy specializes in career aligned courses with market orientation. Graduates to working professionals, people from every walk of life can find a course of their liking and take their career forward. At JobsAcademy, we make it easier for candidates to learn at their own pace with interactive learning modules, online classes, webinars and also offline classrooms. Candidates are given the flexibility to learn and also provided placement assistance and certification upon completion of course.
Currently, JobsAcademy has courses running in the following domains –

Specialized courses
in IT

Pharma Sales
and Marketing


There's no end to getting better at your job
We specialize in career-aligned courses with market orientation. Our courses are geared towards the individual requirements of motivated learners and support their full professional development.
Our training solutions cover two types of courses, namely career and certificate courses. Career courses provide 100% job placement assistance and are delivered in diverse demanding areas including




Digital marketing and
web designing
The JobsAcademy Advantage


Customized, In-demand Courses -
Our courses are designed and customized as per industry demands. Our courses ensure that learners equip in-demand skills and become job ready.

Deep-Rooted Corporate Network
Our unparalleled corporate network gives students the opportunity to get internships and placements at pan India level.

Lifetime Access to LMS And Dedicated Help -
We facilitate continuous learning, and all our courses come with lifetime access to the Learning Management System (LMS) and a 9 am- 7 pm student helpdesk.

Get Self-study Materials + Live Sessions
Our courses are equipped with live sessions from industry experts, practical training from expert trainers and self-learning materials to ensure student satisfaction.

Lifetime Career & 100% Placement Assistance
Every enrolled student is offered lifelong career & placement assistance as well as access to online study materials.
Infrastructure and Lab Facility

Our commitment to providing top-notch infrastructure and lab facilities ensures that our learners are well-equipped to take on real-world challenges and succeed in their careers.
Our labs are equipped with cutting-edge technology and equipment, giving our learners a hands-on experience in a safe and secure environment. With access to our labs, learners can practice and apply their skills in a practical setting, which is essential for building confidence and competence in their chosen field.
Numbers Speak For Us



3
Million Job Aspirants Connected
With Us


30
Years Of Domain Experience


10,000
Candidates Upskill With Us Every
Year
Awards & Achievements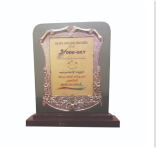 Jobs Academy wins Award from
DDU-GKY, KeralaBest Performing Project
Implementation Agency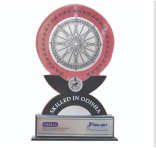 Jobs Academy Wins Award from
ORMAS, DDU-GKY India For Rural Skill
Development in Odisha
Jobs Academy Recognized by
Automative Skills Development
Council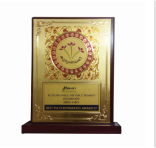 Jobs Academy wins Award from
Kudumbasree, DDU-GKY Kerala Best
Performing Project Implementation Agency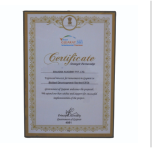 Jobs Academy Recognized by
Government of Gujarat for contribution
in Skill Development & Partnership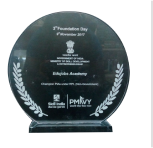 Jobs Academy wins Award from Ministry of
Skill Development & Entrepreneurship
Champion Project Implementation Agency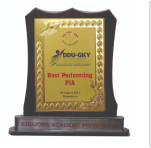 Jobs Academy wins Award from Ministry
Of Rural Development Best Performing
Project Implementation Agency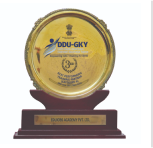 EduJobs Academy wins best performing
Project Implementation agency Award
Testimonials

Barun Das
"I would like to thank the academy for being there at every step and providing all the necessary information from the basics of the course till placements. Very cooperative and supportive faculty members. I highly recommend the program to all looking for career enhance- ment."
Anandhu Anandh
"JobsAcademy has surely paved my path to career success. I have secured placement at a reputable organization with a satisfactory salary package. Very grateful to JobsAcademy faculties who can supported me throughout the course."
Bablu Bhagat
"I am glad to be a part of JobsAcademy that feels like a family. The faculty members are very supportive and helpful. I am proud to be a part of their programme. I remain grateful for their support.

Lvanya A
"I am thankful to JobsAcademy for their guidance and support in my career growth. This has been beneficial in my professional career path.I would highly recommend JobsAcademy to everyone looking forward to professional career growth"
Akash
"JobsAcademy provided me with solid guidance and support in attaining professional growth. The faculty members have been super supportive in making my career. I recommend the program to every- one willing to pursue career growth."
Slide
Start Your Learning Journey Today!